Thermal Imaging Gold Coast
Discover the power of thermal imaging for electrical services. Our experienced electricians utilise cutting-edge thermal imaging technology to detect hidden faults and ensure the safety and efficiency of your electrical systems. Schedule a thermal imaging inspection today for peace of mind and proactive maintenance.
Prompt Emergency Electrical Services
High-Quality Customer Service
Unrivalled Reliability & Reputation
Instantly Identify Issues And Risks
Your Local Thermal Imaging And Electrical Repair Specialists
Thermal imaging stands as the most effective and efficient method for detecting crucial faults within your electrical systems. The heat serves as an initial indicator of electrical or mechanical failure, and it requires the right tools, knowledge, and expertise to pinpoint and diagnose these potential areas of concern.
At Enersol Electrical, we provide comprehensive Gold Coast thermal imaging services for strata and commercial properties delivered by our experienced electricians on the Gold Coast. Utilising cutting-edge thermal imaging cameras, also known as infrared thermography, we offer one of the finest preventative maintenance measures available.
A significant portion of the electrical issues we detect through thermal scanning exhibits no visible signs of wear, damage, or degradation. Our proactive approach has enabled us to identify numerous critical faults that had the potential to cause irreparable harm to valuable electrical assets.
By incorporating thermal imaging into your routine maintenance program, you can experience the ultimate peace of mind, knowing that potential faults are identified and addressed before they escalate. Trust Enersol Electrical to deliver reliable thermal imaging services and safeguard the integrity of your electrical systems. Give our team a call today at 1300 169 023 to book your appointment!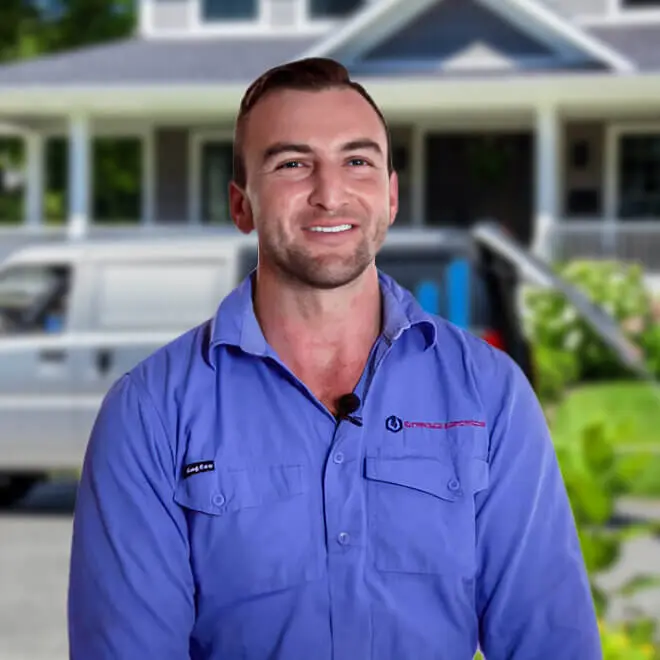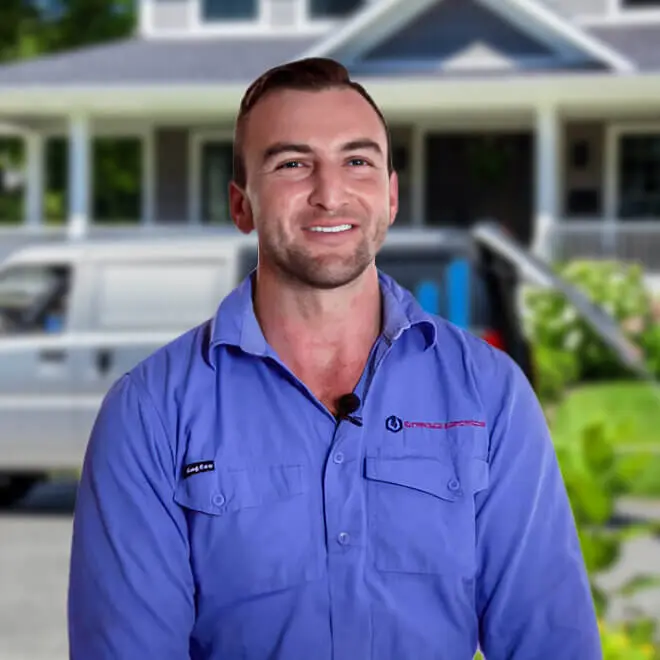 HOW DOES THERMAL IMAGING WORK?
Thermal imaging technology has revolutionised the way your electrical system is inspected and maintained. By capturing and analysing the heat signatures emitted by objects, thermal imaging cameras can identify potential faults and hidden issues that may not be visible to the naked eye. Here's how thermal imaging works and why it is an invaluable tool for electrical services:
Thermal imaging involves using specialised cameras that detect and visualise the infrared energy emitted by objects. Each object emits a different amount of heat, and electrical thermal imaging cameras can accurately capture these variations, creating a visual representation known as a thermogram. By interpreting these thermograms, our Gold Coast electricians can identify abnormalities like overheating components, loose connections, or excessive electrical resistance.
What makes thermal imaging particularly valuable is its ability to uncover potential issues that may not be visibly apparent. Many electrical faults generate heat as an early warning sign, indicating areas of concern before they escalate into critical failures or hazards. And with our services, we can detect electrical faults early on.
WHEN DO YOU NEED THERMAL IMAGING SERVICES?
Thermal imaging is essential for proactive maintenance, efficient installations, energy optimisation, troubleshooting, and safety inspections. Our skilled electricians use thermal imaging technology to accurately assess and maintain reliable electrical systems.
Preventative Maintenance: Incorporate thermal imaging into routine maintenance to proactively identify faults and avoid costly breakdowns.
New Installations: Verify proper installation and detect defects or anomalies in newly installed electrical systems.
Energy Audits: Identify energy loss and inefficiency areas, such as poor insulation or overheating components.
Troubleshooting: Pinpoint the source of performance issues or malfunctions in electrical systems for targeted repairs.
Safety Inspections: Detect potential fire hazards, electrical overloads, and abnormal heat patterns to ensure safety.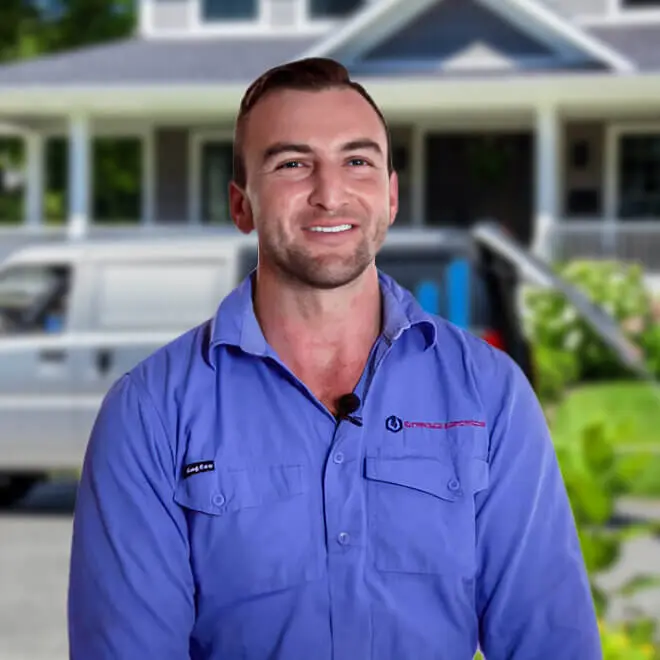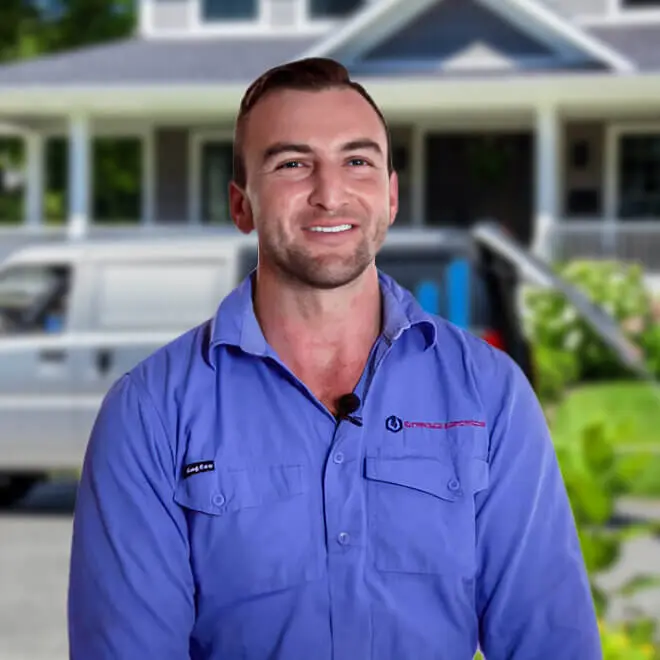 EMERGENCY STRATA REPAIRS AND ELECTRICAL UPGRADES
If you are experiencing urgent electrical issues, our experienced team swiftly responds with emergency strata repairs. By utilising thermal imaging, we can rapidly identify the root cause of the problem. Heat signatures captured through thermal scans allow us to pinpoint faults such as overheating components or faulty connections, expedite repairs, restore functionality, and ensure the safety of your strata community.
For electrical upgrades, thermal imaging plays a vital role in planning and execution. Conducting thermal scans enables us to assess load distribution, identify areas of excessive heat generation, and optimise the design and placement of new electrical infrastructure. By leveraging thermal imaging technology, we ensure efficient and reliable power distribution, minimising future issues and supporting the growth and development of your strata community.
With our expertise in emergency strata repairs and electrical upgrades, combined with the power of thermal imaging, we deliver prompt and accurate solutions tailored to your specific needs.
Our Advantages
Reasons You Should Call Us
We offer guaranteed pricing, no nasty surprises and will treat your home or business as if it were our own.
Reliable
We ensure we keep our appointment times and provide a courtesy call 30 mins before arrival.
Quality Service
From your first contact through to completion, we will exceed your expectations.
Guaranteed
We guarantee our work 100% and will quickly resolve any issues.
Respectful
Our team respects your time, your family, your privacy and your property.
CONTACT OUR THERMAL IMAGING EXPERTS TODAY
Ready to experience the benefits of thermal imaging for your electrical systems? Our electricians on the Gold Coast are here to assist you. Contact us today to schedule a thermal imaging inspection or discuss your specific requirements.
Our knowledgeable staff will gladly answer any questions and provide personalised guidance to meet your thermal imaging needs.
Don't wait until an issue arises—take a proactive approach to maintain the safety and efficiency of your electrical systems with our reliable digital infrared thermal imaging services.
Reach out to us now to ensure your electrical infrastructure's optimal performance and longevity. We look forward to serving you with our expertise in thermal imaging and providing you with peace of mind.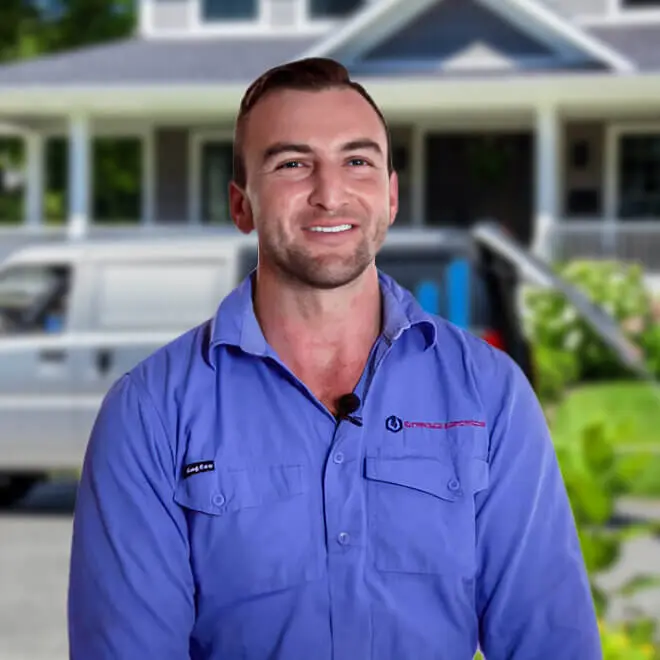 What They Say About Us
Our Satisfied Clients
Peter and his team were fantastic. The job was unique - installing a hot water timer / restrictor for the kids shower - he was able to quote upfront, the work was very high quality and he followed up to ensure it was working as expected. Great service and quality workmanship. Highly recommend and will use again.

5+ star service from this electrician covering Burleigh Heads and the Gold Coast. I was recommended this company by another tradesman who I was very impressed with. My initial phone call was returned very quickly.

Alistair Ralston
Burleigh Heads
Peter has come to the rescue twice for me. He installed a new air con unit in summer and just today, replaced my cooktop. Both times he was so helpful and easy to deal with. Great products, fast instalment and super reasonable prices. Thanks Peter

Peta Wolff
Surfers Paradise
Previous
Next