Smoke Alarm Services Gold Coast
Ensure the safety of your property with professional smoke alarm services on the Gold Coast. Our skilled technicians provide expert installation, repair, and servicing solutions to keep your smoke detectors in optimal working condition.
Prompt Emergency Electrical Services
High-Quality Customer Service
Unrivalled Reliability & Reputation
Smoke Alarm Installation, Repairs & Maintenance
Keeping Your Property Safe
Stay alert and always prepared with the protection and assurance of reliable smoke alarms. Smoke alarms are a vital part of ensuring your fire safety. They can alert you to a potential fire, allowing you to take swift action and limit harm to your and your loved ones' well-being.
You must hire a licensed electrician to install or repair your smoke alarms in Queensland since improper installation may result in false alarms or, worse, no alarms at all.
With Enersol Electricals, you can trust our team of expert Gold Coast electricians to keep you and your loved ones safe.
Our smoke alarm services ensure that we're here for you no matter the hour or location on the Gold Coast. You can call us for:
Smoke alarm maintenance
Smoke alarm installation and replacement
Maintenance and servicing
We guarantee top-notch quality and affordability, from expert installation to swift repairs and replacements.
So, don't let faulty smoke alarms compromise your safety, call us today at 1300 169 023 for all your smoke alarm needs on the Gold Coast.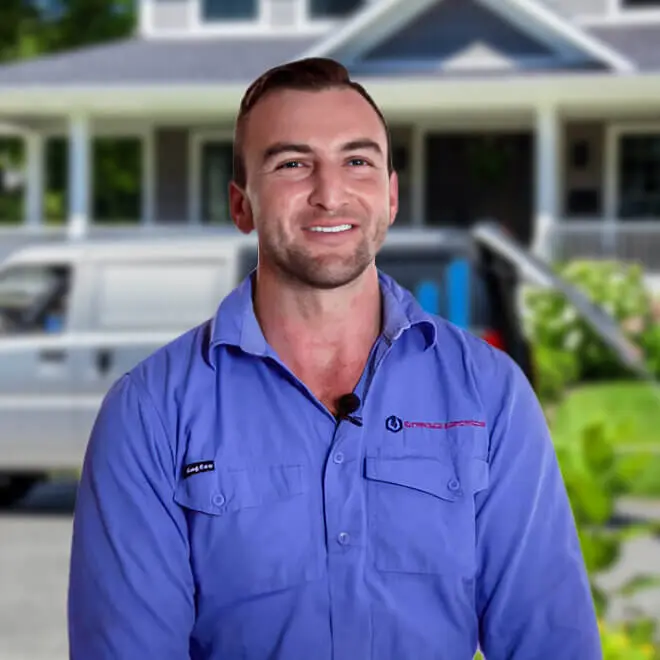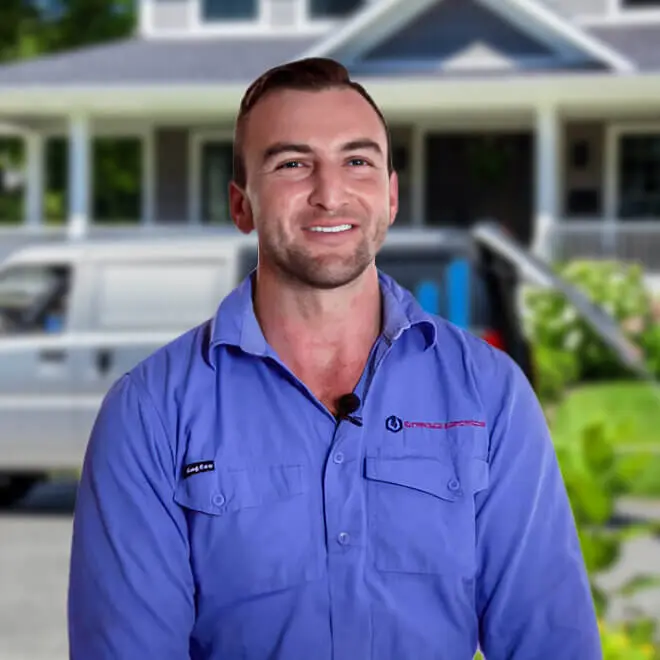 EXPERT SMOKE ALARM SERVICES
Are you up-to-date with the new smoke alarm legislation in Queensland? By 2027, all homes must be equipped with interconnected photoelectric smoke alarms in every bedroom, hallway, and on each floor level.
With us, you can upgrade your home's protection with ease and confidence and ensure you and your loved ones are safe in the event of a fire. With the new smoke alarm compliance laws, we can replace your existing smoke alarms with interconnected smoke alarms.
You can be sure that at Enersol Electrical, we take fire safety seriously, particularly when it comes to smoke alarm requirements. Our Gold Coast electrician assigned to you will take great care during installation, following the steps listed below:
Identifying the central locations of your home or office
Placing the smoke alarms on the ceiling of each room
Hardwiring the alarms
Testing the alarms immediately after installation
SMOKE ALARM REPAIR: ARE YOU EXPERIENCING ISSUES?
A malfunctioning or faulty smoke alarm can result in its failure to operate when you need it the most. Thorough inspection and testing are necessary to address any faults with your battery-powered smoke alarms.
It's important to be aware of telltale signs indicating the need for repairs, such as:
Chirping sounds
A lack of response after cleaning
Failing a smoke test
False alarms
Power supply issues or faulty wiring
Sensor malfunction (dirty or blocked sensors)
Incorrect placement or location
Have you encountered any of these issues? Don't hesitate to contact our team of expert electricians in Gold Coast at Enersol Electrical. Let us take care of it for you.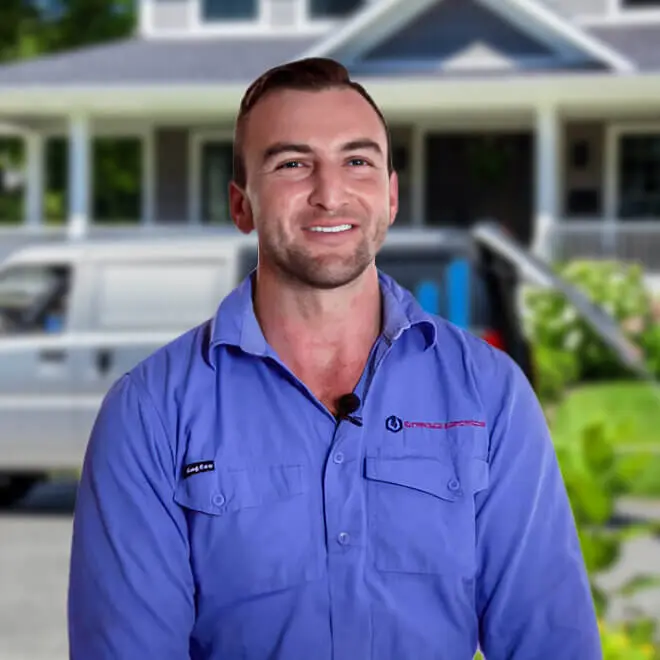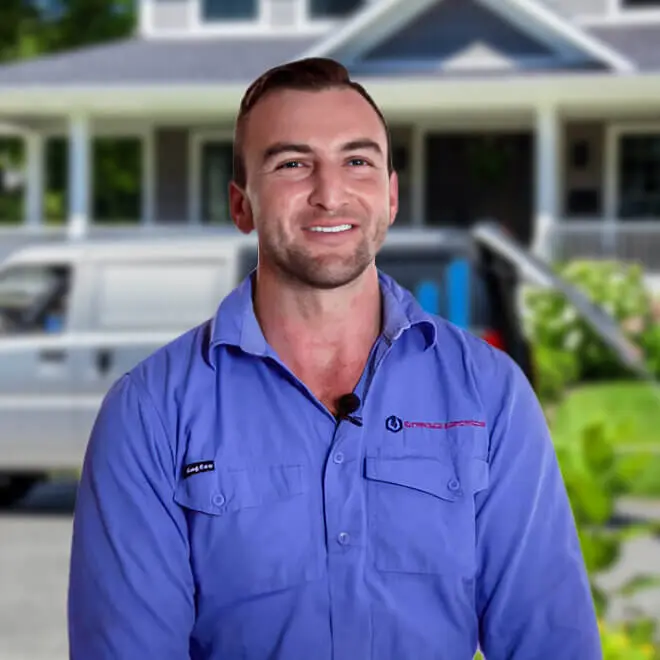 STAY PROTECTED WITH OUR SMOKE & FIRE ALARM MAINTENANCE
Regularly maintaining your smoke alarms will ensure they function correctly and provide the early warning you need during a fire. At Enersol Electrical, we understand the importance of fire safety and offer comprehensive smoke alarm maintenance services to keep your smoke detectors in top working condition.
Whether you're a homeowner, landlord, business owner or property manager, we can ensure your smoke alarms function correctly and comply with current Queensland legislation.
We have highly-skilled Gold Coast technicians who understand local safety regulations and the building code of Australia and can ensure that your new smoke alarms installed comply. Our smoke alarm maintenance services include cleaning, battery replacement, and a thorough inspection to spot potential problems.
With us, you can be sure of upfront pricing, a workmanship guarantee and transparent and fast communication, giving you peace of mind.
Our Advantages
Reasons You Should Call Us
We offer guaranteed pricing, no nasty surprises and will treat your home or business as if it were our own.
Reliable
We ensure we keep our appointment times and provide a courtesy call 30 mins before arrival.
Quality Service
From your first contact through to completion, we will exceed your expectations.
Guaranteed
We guarantee our work 100% and will quickly resolve any issues.
Respectful
Our team respects your time, your family, your privacy and your property.
TALK TO THE GOLD COAST ELECTRICAL EXPERTS
When it comes to smoke alarm installation, maintenance, and repair, it is crucial to entrust these tasks to certified, insured, and reliable electricians. That's why it's essential to reach out to the team of electrical experts that the Gold Coast locals wholeheartedly trust – Enersol Electrical.
Our knowledgeable team possesses the expertise and proficiency to handle all your smoke alarm needs with precision and care. Whether you need a new smoke detector installed or an existing one repaired, we have the latest tools and technology to do the job right.
Our smoke alarm installer can assist with smoke alarm legislation, real estate, body corporate, or commercial inquiries.
Rest assured, we offer transparent and prompt communication, upfront pricing and a workmanship guarantee, ensuring your peace of mind throughout the process.
Call us today for a free quote or to speak to our friendly electricians about your fire safety and smoke alarms.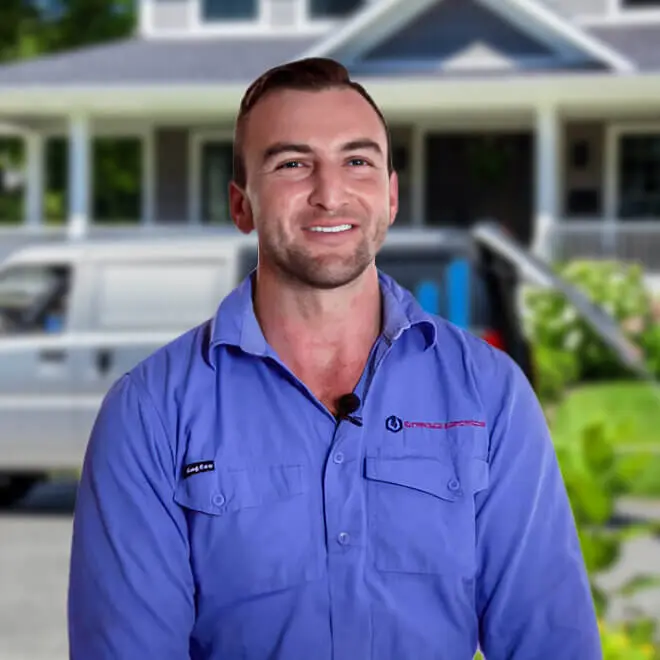 What They Say About Us
Our Satisfied Clients
Peter and his team were fantastic. The job was unique - installing a hot water timer / restrictor for the kids shower - he was able to quote upfront, the work was very high quality and he followed up to ensure it was working as expected. Great service and quality workmanship. Highly recommend and will use again.

5+ star service from this electrician covering Burleigh Heads and the Gold Coast. I was recommended this company by another tradesman who I was very impressed with. My initial phone call was returned very quickly.

Alistair Ralston
Burleigh Heads
Peter has come to the rescue twice for me. He installed a new air con unit in summer and just today, replaced my cooktop. Both times he was so helpful and easy to deal with. Great products, fast instalment and super reasonable prices. Thanks Peter

Peta Wolff
Surfers Paradise
Previous
Next