Split System Air-Conditioning Gold Coast
Experience the benefits of a well-functioning split system air-conditioner with our comprehensive services. From precise installations to timely repairs and regular maintenance, we have the superior solutions!
Prompt Emergency Electrical Services
High-Quality Customer Service
Unrivalled Reliability & Reputation
Achieve Comfort, Efficiency, And Control
Stay Cool, Stay Comfortable: Expert Split System Air-Conditioning Solutions
Are you looking for the ultimate comfort solution for your home or office? We offer a comprehensive range of air-conditioning services, including installation, servicing, repair and replacement for your split-system air-conditioner.
Whether you want to install a brand-new air-conditioning system or need to service, repair or replace your existing one, our experts have got you covered.
Enersol Electrical only supplies and installs the best in the business, with all leading brands, including Actron, Fujitsu, Daikin, Mitsubishi, Panasonic and Kelvinator. You can rest assured that the manufacturer's warranty backs all systems we supply and install, and your new split system installation comes with our unbeatable workmanship guarantee.
Our team is dedicated to providing you with the most efficient models on the market, including the latest smart technology like smartphone control.
We understand that every home or office has unique needs, so our air-conditioning experts will ensure you receive a tailored, cost-effective, and highly efficient solution. Call us on 1300 169 023 today!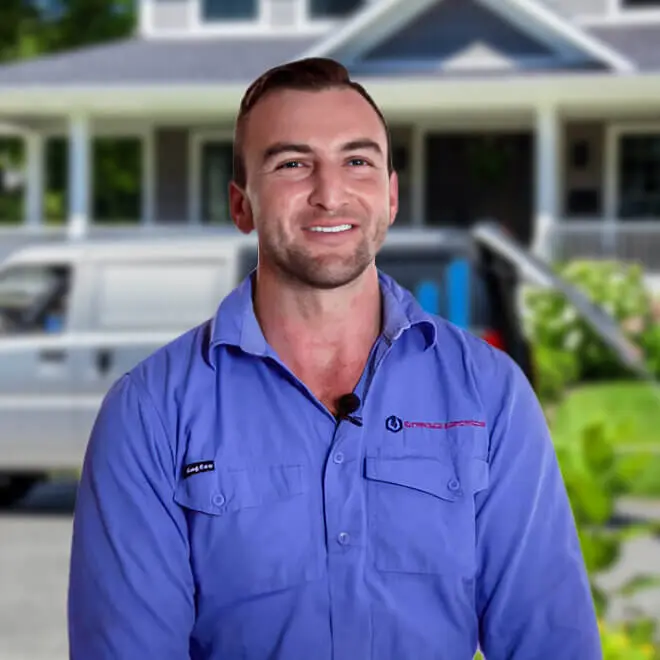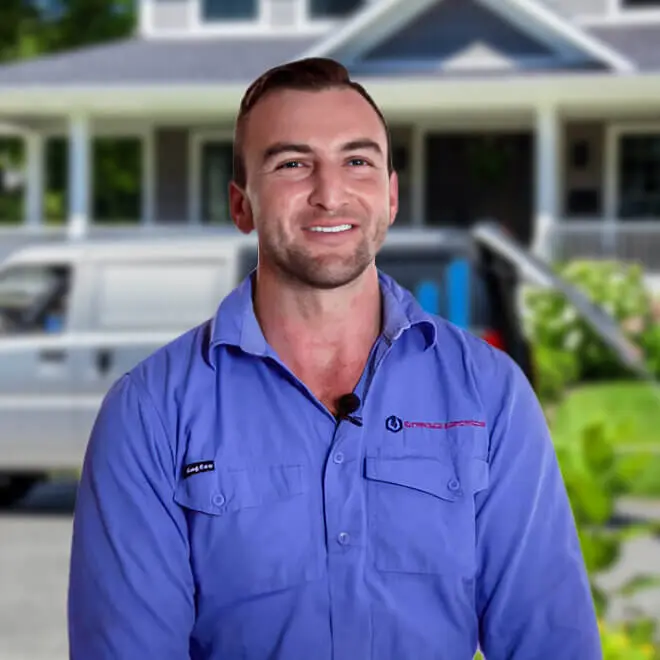 WHY CHOOSE A SPLIT SYSTEM AIR-CON?
Energy Efficiency: Split systems are one of the most energy-efficient cooling and heating options available. They can help to reduce your energy bills and save you money in the long run.
Quiet Operation: Unlike window or portable air-conditioning units, split systems operate quietly and are ideal for those who prefer a peaceful environment.
Improved Air Quality: Split systems come with advanced air filters that can help improve your home's air quality, making it a healthier and more comfortable living environment.
Easy to Install: Split systems are relatively easy to install and require minimal ductwork, making them a more affordable and convenient option.
Customisable: Split systems can be tailored to suit your needs, whether you want to cool or heat a single room or your entire home.
INSTALLATION, REPAIRS OR MAINTENANCE - WE HAVE YOU COVERED!
When you schedule a maintenance visit with us, you can expect a thorough inspection, meticulous cleaning, and system fine-tuning. We leave no stone unturned in our quest to ensure that your split system continues to deliver superior cooling performance while maximising energy efficiency.
Nothing is more frustrating than a malfunctioning or broken air-conditioner, especially during the scorching summer months. That's why our skilled technicians are always prepared to tackle any issues that may arise. From refrigerant leaks to electrical faults, we have the expertise and experience to diagnose and repair various problems. Our goal is simple: restoring your system's functionality and returning the comfort you deserve as quickly as possible.
If you are looking for split-system installation, we don't just follow a one-size-fits-all approach. Our Gold Coast air-con experts work closely with you to understand your unique space and cooling requirements. We consider factors such as room size, layout, and your specific needs to determine the ideal placement and configuration for your split system air-conditioner. Our precise installation services ensure that every component is set up correctly for optimal performance and maximum comfort.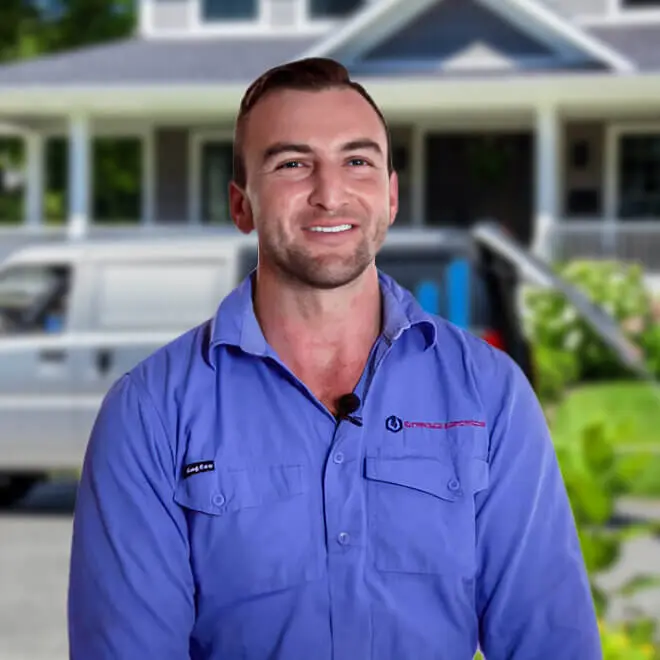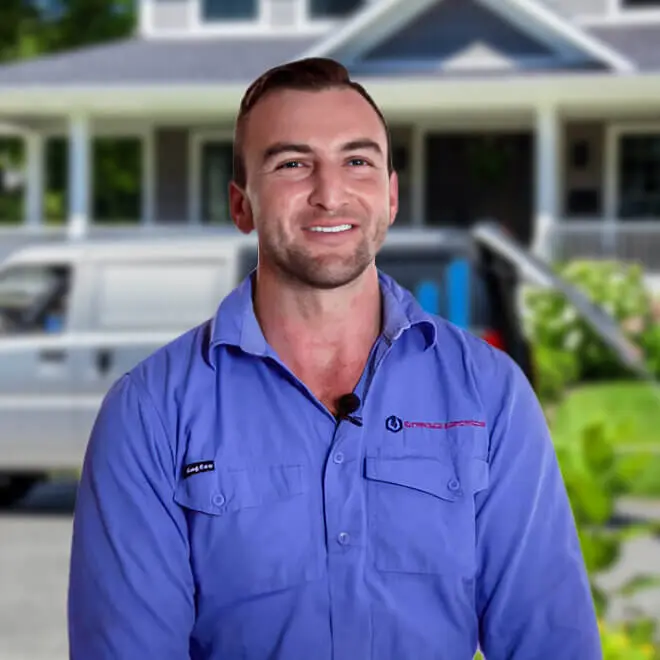 YOUR GOLD COAST AIR-CONDITIONING EXPERTS
Our Gold Coast electricians can help you choose the right system and provide professional installation services to ensure maximum comfort and energy efficiency in your home.
We understand that air-conditioning is an essential investment for your home or business, so we only work with the industry's highest-quality products and brands. We supply and install a wide range of air-conditioning systems, including split system air conditioners, ducted systems, and multi-head units, from best brands such as Actron, Fujitsu, Daikin, Mitsubishi, Panasonic, and Kelvinator.
Our team of experts will work with you to understand your specific needs and provide a tailored solution that is both cost-effective and energy-efficient. We pride ourselves on providing transparent pricing and will never sell you something you don't need.
Whether you need a new air-conditioning system installed, an existing system serviced or repaired, or some expert advice, Enersol Electrical is your trusted Gold Coast air-con expert.
Our Advantages
Reasons You Should Call Us
We offer guaranteed pricing, no nasty surprises and will treat your home or business as if it were our own.
Reliable
We ensure we keep our appointment times and provide a courtesy call 30 mins before arrival.
Quality Service
From your first contact through to completion, we will exceed your expectations.
Guaranteed
We guarantee our work 100% and will quickly resolve any issues.
Respectful
Our team respects your time, your family, your privacy and your property.
CALL OUR AIR-CON SPECIALISTS TODAY!
Let our air con experts install your split system today! At Enersol Electrical, we are committed to providing our clients with the highest quality air conditioning solutions and customer service across the Gold Coast. Our team of experienced technicians are fully licensed and insured and undergo regular training to ensure they are up-to-date with the latest industry standards and technology.
We pride ourselves on delivering exceptional results, whether installing a new air conditioning system, servicing an existing one, or providing expert advice on the best solutions for your home or business.
Our focus on customer satisfaction means we will always go above and beyond to ensure you are completely happy with our service and results.
Contact us today to discuss your air conditioning needs and to book a consultation with one of our experienced technicians. Let us help you achieve the perfect climate control for your home or business!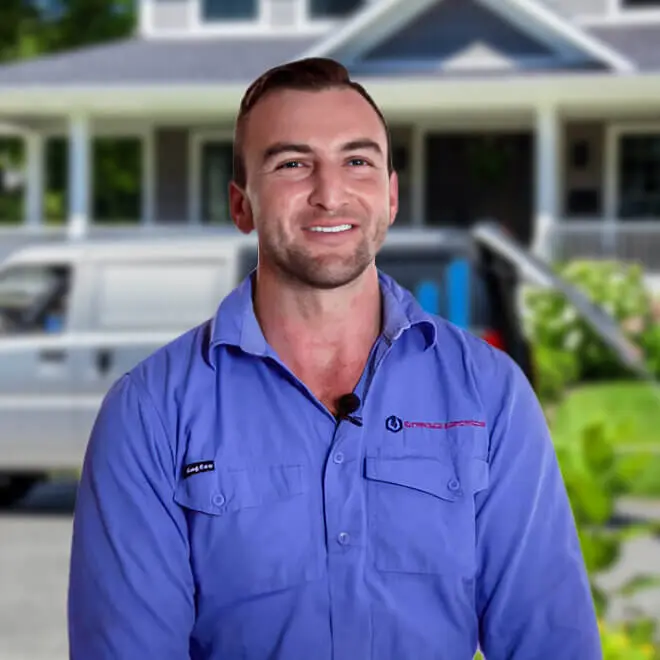 What They Say About Us
Our Satisfied Clients
Peter and his team were fantastic. The job was unique - installing a hot water timer / restrictor for the kids shower - he was able to quote upfront, the work was very high quality and he followed up to ensure it was working as expected. Great service and quality workmanship. Highly recommend and will use again.

5+ star service from this electrician covering Burleigh Heads and the Gold Coast. I was recommended this company by another tradesman who I was very impressed with. My initial phone call was returned very quickly.

Alistair Ralston
Burleigh Heads
Peter has come to the rescue twice for me. He installed a new air con unit in summer and just today, replaced my cooktop. Both times he was so helpful and easy to deal with. Great products, fast instalment and super reasonable prices. Thanks Peter

Peta Wolff
Surfers Paradise
Previous
Next