Ducted Air-Conditioning Gold Coast
Enjoy optimal comfort in your home or business with our comprehensive range of ducted air-conditioning services. From installation to repairs and maintenance, speak with our experienced team!
Prompt Emergency Electrical Services
High-Quality Customer Service
Unrivalled Reliability & Reputation
The Gold Coast Experts In Ducted Air-Con
Your Air-Conditioning Experts
We deeply value the comfort of your home or business, recognising it as your sanctuary where you seek solace. That's why we are dedicated to providing you with the ideal climate throughout the year, regardless of scorching summer days or chilly winter nights. With our exceptional ducted air-conditioning services, you can trust us to keep you and your family comfortable and cozy.
We understand the significance of having a reliable air-conditioning system, and to cater to your needs comprehensively, we offer a complete range of ducted air-conditioner services. Whether you require repairs, installation, or maintenance, our team at Enersol Electrical is equipped with the expertise and knowledge to handle it all.
From the moment of your initial consultation until the completion of installation, our skilled Gold Coast electricians will collaborate with you closely. We strive to find the perfect solution that meets your budgetary constraints and your requirements. Our meticulous attention to detail and commitment to customer satisfaction ensures that every aspect of the process is tailored to your unique needs.
There is no need to endure the sweltering heat of summer or the bone-chilling cold of winter. Reach out to Enersol Electrical and allow us to provide you with the utmost comfort year-round. Call our team today on 1300 169 023 to discuss your options!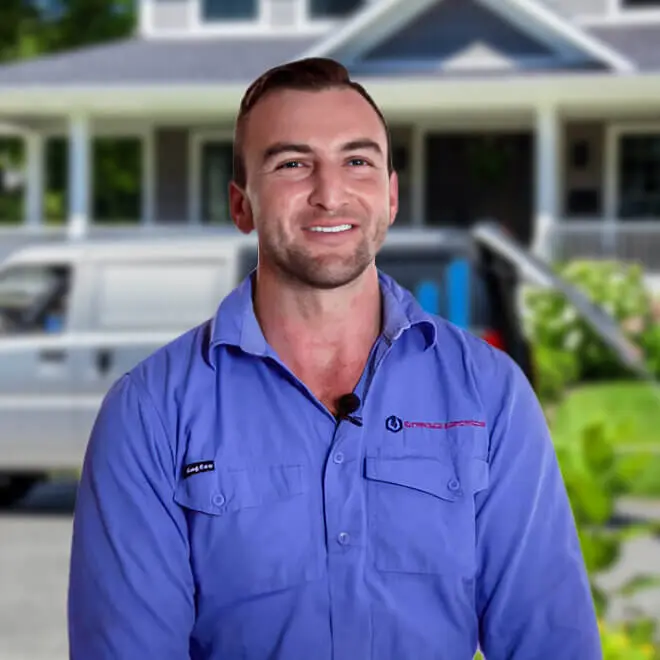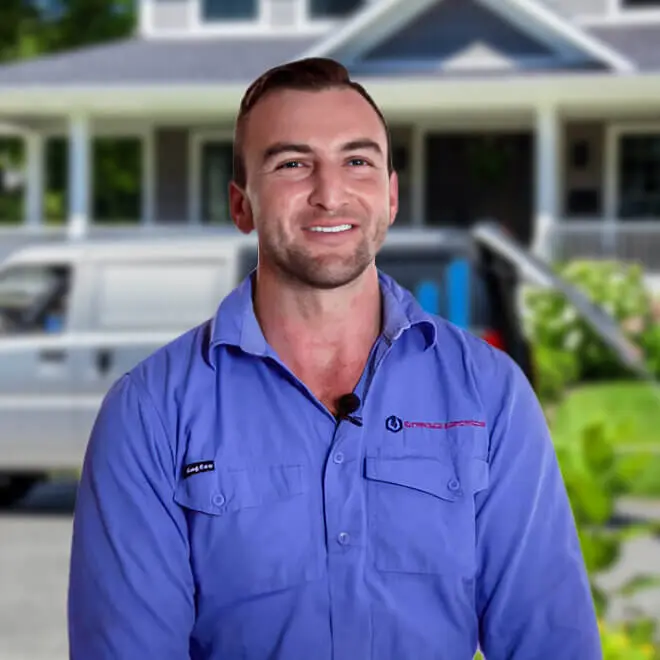 LET US KEEP YOUR HOME OR BUSINESS COMFORTABLE
Efficient Cooling and Heating: Ducted air-conditioning systems are highly efficient in cooling and heating your space, providing the perfect temperature throughout the year.
Uniform Air Distribution: With a ducted system, the air is distributed evenly through the vents, ensuring that every room in your home or office receives the same amount of cool or warm air.
Discreet and Stylish: Ducted air-conditioning systems are designed to be discreet and blend seamlessly into your home or office décor, giving you a stylish and modern look.
Reduced Energy Costs: With efficient zoning and temperature control, ducted air-conditioning systems allow you to cool or heat only the areas that are in use, reducing your energy bills.
Quiet Operation: Ducted air-conditioning systems are designed to operate quietly, ensuring you and your family or staff can go about your daily routine without disturbance.
Improved Air Quality: With ducted air-conditioning systems, you can enjoy improved indoor unit air quality by filtering out dust, allergens, and pollutants, creating a healthier and more comfortable environment.
EVERY TYPE, BRAND & STYLE OF DUCTED AC
Imagine having the ultimate comfort throughout your home or business, no matter the season. Our latest technology and advanced efficiency have made ducted air-conditioning more affordable.
Our team of experts will ensure the most effective and efficient installation perfectly suited to your needs. We primarily supply and install Actron Air Ducted systems, the most efficient system available. In addition to Actron Air, we can supply and install other top brands such as Fujitsu, Daikin, Mitsubishi, Panasonic, and LG.
All our ducted air-conditioning systems installations and repair come with a manufacturer's warranty, and we also offer the latest smart technology, including smartphone control.
At Enersol Electrical, we stand behind our work with a workmanship guarantee, ensuring you have the peace of mind you deserve. And will only provide you with transparent and competitive pricing to ensure you are getting the best value for money.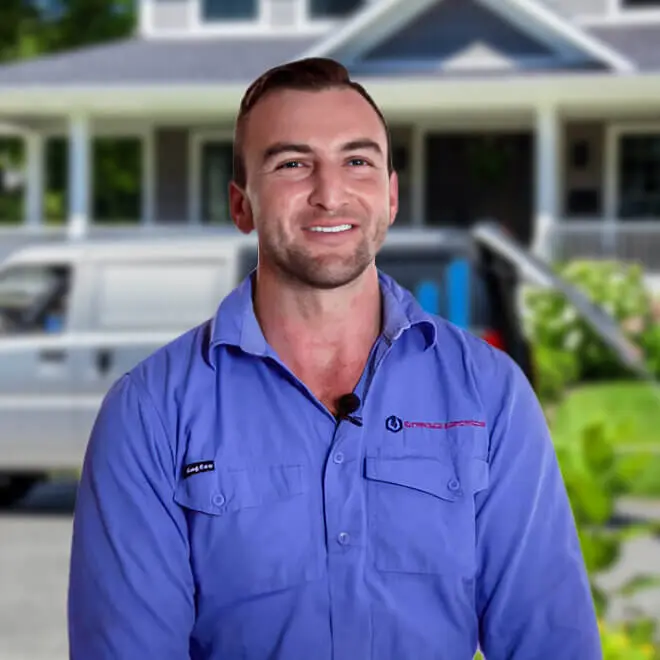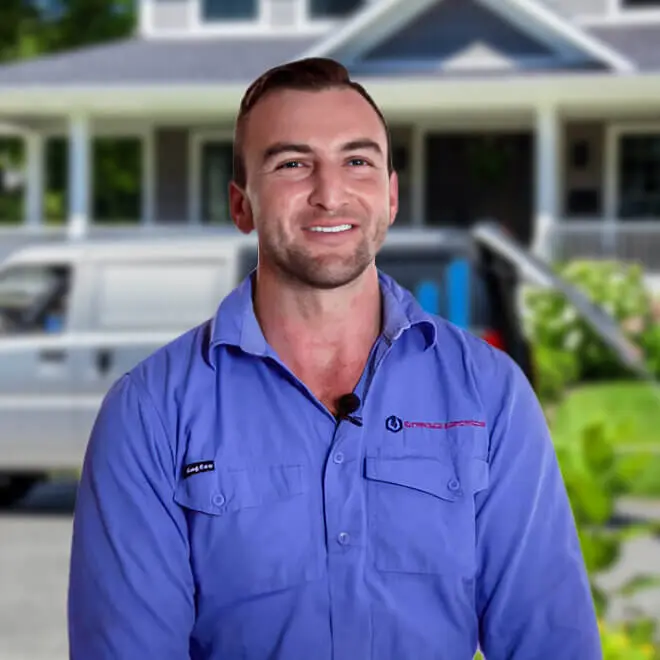 DUCTED SYSTEM: INSTALLATION, REPAIR & MAINTENANCE
We understand the importance of a seamless and efficient process. Our Gold Coast electricians will work closely with you to assess your space, understand your specific requirements, and recommend the ideal ducted air-conditioning system for your home or business. We prioritise precision and quality in every installation, ensuring optimal performance and energy efficiency.
In the event of a malfunction or breakdown, our skilled technicians are ready to diagnose and repair any issues with your ducted air-conditioning system. We have the expertise to troubleshoot and resolve various problems, from faulty components to air-flow issues, ensuring that your system is back up and running smoothly in no time.
Regular maintenance is essential to keep your ducted air-conditioner operating at its best. Our team offers thorough maintenance services to inspect, clean, and optimise your system, maximising its performance and efficiency. By identifying and addressing potential issues early on, we help prevent costly breakdowns and extend the lifespan of your system.
Our Advantages
Reasons You Should Call Us
We offer guaranteed pricing, no nasty surprises and will treat your home or business as if it were our own.
Reliable
We ensure we keep our appointment times and provide a courtesy call 30 mins before arrival.
Quality Service
From your first contact through to completion, we will exceed your expectations.
Guaranteed
We guarantee our work 100% and will quickly resolve any issues.
Respectful
Our team respects your time, your family, your privacy and your property.
KEEP YOUR PROPERTY COOL WITH Enersol Electrical
Whether you need a new installation, repair or maintenance, our team of experts is dedicated to providing you with the highest quality service and solutions tailored to your needs.
With our extensive knowledge and experience in the industry, we are confident in our ability to provide you with the best possible ducted air-conditioning system that will ensure you optimal comfort and energy efficiency.
All of our systems are backed by a manufacturer's warranty, and our installation workmanship is guaranteed for ten years. We also offer a range of other electrical services on the Gold Coast for commercial and residential properties, so you can speak to us about any other issues you may be having whilst our team are there.
Don't settle for anything less than the best. Contact Enersol Electrical today to schedule your ducted air-conditioning service and experience the difference in quality and comfort.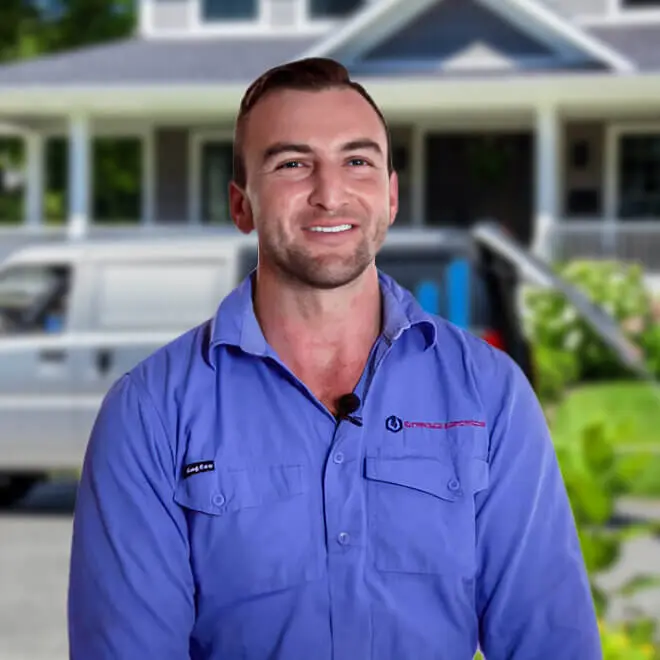 What They Say About Us
Our Satisfied Clients
Peter and his team were fantastic. The job was unique - installing a hot water timer / restrictor for the kids shower - he was able to quote upfront, the work was very high quality and he followed up to ensure it was working as expected. Great service and quality workmanship. Highly recommend and will use again.

5+ star service from this electrician covering Burleigh Heads and the Gold Coast. I was recommended this company by another tradesman who I was very impressed with. My initial phone call was returned very quickly.

Alistair Ralston
Burleigh Heads
Peter has come to the rescue twice for me. He installed a new air con unit in summer and just today, replaced my cooktop. Both times he was so helpful and easy to deal with. Great products, fast instalment and super reasonable prices. Thanks Peter

Peta Wolff
Surfers Paradise
Previous
Next